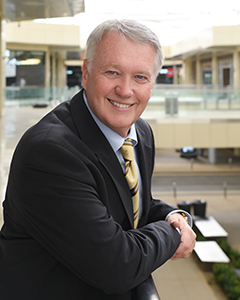 Joel Just
Chief Executive Officer
Joel Just is a community association industry veteran with experience in the fields of finance, real estate and engineering.
Mr. Just acquired Nevada Association Services, Inc. in December 2014.
His other acquisitions include Hampton and Hampton Collections, LLC and ATC Collections, LLC.
Prior to that, Mr. Just served four years as Vice President of Business Development and President at RMI/Red Rock Financial Services.
During his tenure with Red Rock Financial Services, he led the firm's expansion to more than 2,500 community associations with over 500,000 homes in six states.
He is the former President of Eagle Rock Asset Management, a real estate investment company.
Mr. Just is an accomplished public speaker, addressing CAI National conferences on the topic of debt reduction tactics for homeowner and condominium associations.
Mr. Just, a University of Idaho graduate, is a kidney donor and designer of speech-aids for people with voice cancer and amyotrophic lateral sclerosis (ALS).
In his spare time, he enjoys hiking, sailing, and spending time with his family.
He has been active in the Lions Club and will champion CAMCO's continued support of homeowners and community outreach initiatives.
Mr. Just counts it a privilege to be the principal for one of Nevada's largest and prestigious management companies.
Ken Mayer, C.P.A.
Chief Financial Officer
Ken serves as the Chief Financial Officer for CAMCO. He has been in the Community Association industry for more than 10 years and worked for Station Casinos, MGM Resorts International, Bally Technologies, Pulte Homes, and the Howard Hughes Corporation.
Ken also holds a degree in Psychology from Loyola Marymount University. In his spare time, you can find Ken enjoying outdoor activities such as biking, hiking, and camping.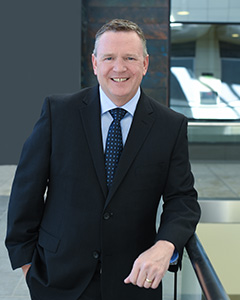 David Swenson
Vice President of Business Development
David brings decades of experience in sales and marketing management. He has a diverse background in the automotive and auto finance industries where he held numerous management positions in major U.S. markets.
David's experience in the community association industry began in 2010 with Red Rock Financial Services as the Regional Sales Manager in Arizona. He grew the Arizona region into the highest producing in the country. Subsequently, he was offered the position of Vice President of Business Development and given the responsibility of sales growth nationwide.
In February 2015, David joined the Executive team of Nevada Association Services, Inc., the largest collections company for common interest communities in the state of Nevada where he served as Vice President of Business Development. Simultaneously, he held the position of Vice President of Business Development with Eagle Rock Asset Management, a real estate investment company.
He joined the CAMCO team in 2017.
David understands the unique dynamics of common interest communities and is driven to provide complete, personalized and professional service to each of the association clients.
A graduate of Brigham Young University with a degree in Business Management. David enjoys time with his family. He has four children and is expecting his first grandchild.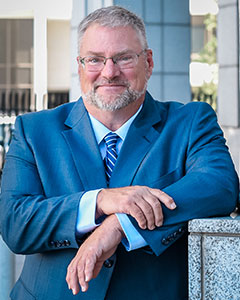 Norm Rosensteel, CMCA, AMS, PCAM
Supervising Community Manager - Division President, CAMCO North Division
Norm has been involved in the Community Association management industry since 1986, as an onsite manager, portfolio manager, and CEO and principle owner of Associated Management, Inc., a Nevada community association management firm. At its peak, AMI managed 110 associations with 75 employees and maintained offices in Reno, Sparks, Las Vegas, Lake Tahoe, Nevada and Roseville, California. He sold the company in 2009.
Norm has remained active in the HOA industry for more than three decades. He is former Vice President of Nevada Association Services, Inc. and former President of ATC Assessment Collections, LLP.
In 2017 Norm joined CAMCO as President of the Northern Nevada Division. In addition to working with existing associations, Norm provides services to facilitate the set-up of new associations at the commencement of construction, prepare budgets and assist with document review for developers.
Norm was a four-term member of the CAI Nevada Chapter Board of Directors, serving as President in 2002 and 2014.
He is a founding member of CAMEO, where he served as Board President for two terms and Vice President of Legislation for two terms.
Norm serves as Co-Chair of the CAI Nevada Legislative Action Committee and is a former founding member of the Nevada CAI Political Action Committee where he served as President. He has been active in the past eleven Nevada State Legislative sessions.
Norm has been a speaker and instructor locally and nationally for the past twenty years. As a seasoned instructor, Norm is passionate about manager and HOA board member education.
He is the owner of Innova C.S. LLC., a management consulting firm.
In his free time, he enjoys skiing, fishing, camping and spending time with his family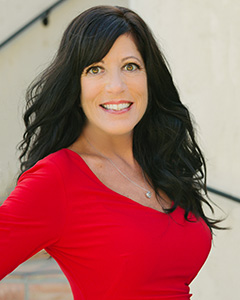 Mary Rendina
Director of Marketing
Prior to joining the CAMCO team, Mary spent ten years as Executive Director of Community Associations Institute Nevada Chapter.
During her tenure she was instrumental in growing the CAI Nevada Chapter membership from 604 members to over 1100 and increased sponsorship revenue by facilitating sold out events.
Mary was the recipient of the CAI National 2010 Rising Star Award. In 2015 she was named Chapter Executive Director of the Year and received the Chapter President's Award in 2008 and 2011.
Her previous employment includes Focus Property Group, Centex Homes and Mirage Resorts.
After the tragic events of 1 October, Mary founded a movement in honor of the victims #58RandomActsofKindness, which has grown to over 5400 participants worldwide.
She is a past board member of the Nevada Childhood Cancer Foundation. Mary, along with fellow NCCF board members, founded "Camp Cartwheel" a summer camp for children battling cancer.
Mary currently volunteers as a photographer for Sunshine Nevada, Angel Fire Truck, Opportunity Village and various other nonprofits in Las Vegas.
Her passion to give back stems from her belief "To whom much is given much is required."
Mary is a native New Yorker. She and her family have resided in Southern Nevada for over 25 years.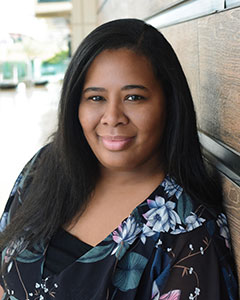 Mozell Williams
Vice President-Developer Division
As a United States Navy Veteran, Mozell Williams knows the importance of strong and effective communication. Her role as a Supervising Community Manager combined with her persistent determination; motivation and enthusiasm for success have earned her the 2013 Portfolio Manager of the Year Award.
Mozell takes pride in the endless relationships she has fostered while with CAMCO for over twelve years in the Developer Division. She has become a well-known, reputable name in the industry.
Mozell works exclusively with the industry's top builders in the Las Vegas Valley.
Her dedication, professionalism and rapport with the builders have resulted in her division's oversight of over 100 new associations at any given time.
As President of NACM (Nevada Association of Community Managers) for the last four years, she is striving to make the industry better in every way possible for Managers, vendors and Board Members.
In her personal time, Mozell enjoys creating new adventures while traveling with her four children. She is an active volunteer with Nevada Partnership of Homeless Youths, Project 150 and Professional Woman in Building.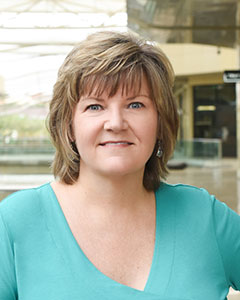 Christine Greengrass, CMCA, AMS, PCAM
Vice President-Community Management
Christine Greengrass has served the real estate industry for nearly 30 years, managing residential and mixed-used properties and community associations in Nevada, California and Michigan.
Before entering community association management in May of 2001, she thrived for 12 years in multifamily residential management in Michigan and Nevada, attaining the Institute of Real Estate Management's Accredited Residential Manager designation.
Christine started managing single-family, condominium and mixed-use communities and later coordinated communities for two major Las Vegas Valley homebuilder/developers, KB Home and Pulte Del Webb. She later added experience managing luxury high-rise condominium communities in Nevada and California. She currently maintains a Supervisory Community Association Manager certificate through the Nevada Real Estate Division.
She has achieved the Certified Manager of Community Associations, Association Management Specialist and Professional Community Association Manager designations of Community Associations Institute, the industry's leading trade group. The institute's Nevada chapter awarded her 2006 Portfolio Manager of the Year and 2009 High Rise Manager of the Year.
Christine is past president of the Las Vegas High Rise and Condominium Association, a trade group, and supports the Nevada homeowner association community through volunteerism — serving on the CAI Nevada chapter's Education and Gala committees — and education — teaching CAM pre-licensing courses at the University of Nevada, Las Vegas.
Christine joined the CAMCO team in December 2017. She served as a Regional Director and General Manager of the Portfolio Division before being promoted to Vice President of Community Management.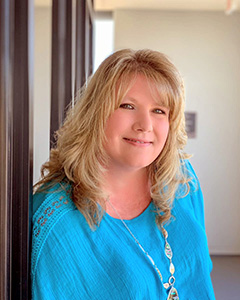 Lisa Hopkins
Business Operations Manager
Lisa serves as the Business Operations Manager for CAMCO. Lisa is a Native of Las Vegas and joined the CAMCO Team in 2006 bringing her management and leadership skills of more than 20 years.
Lisa served as Administrative Manager for our Developer Division for two years before being promoted to Operations Manager in 2008. In 2015 she was promoted to Business Manager. She now serves as our Business Operations Manager.
Lisa's background includes over 10 years in the legal field and a degree in nursing and medical transcription. Lisa also received her certificate in Community Association Management.
In her spare time Lisa enjoys camping, hiking, photography and cooking.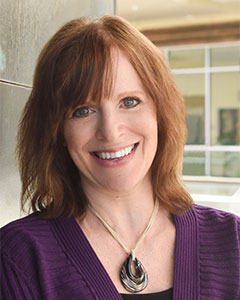 Janice Pritz
Executive Assistant & Director of Human Resources
Janice currently serves as CAMCO's Executive Assistant and Human Resources Director where she assists in all aspects of the company including the oversight of human resources.
Janice's experience makes her an ideal partner in the realm of home owners associations. As a member of Professional Community Association Management Executive Officers, Inc. Janice is seen as a thought leader and innovator among her peers.
Her background includes work in hospitality, homebuilding and the homeowner association industry. Janice has held leadership roles with Pulte Homes, Del Webb Community Management Company and PCM of California.
Janice enjoys spending time with her family, taking trips to the ocean and baking.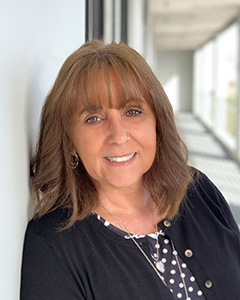 Cyndi Koester, CMCA, AMS, PCAM
Division Director - Portfolio
Cyndi Koester joined CAMCO in 2018 as a community manager and within a short amount of time was promoted to regional director. Koester has over 40 years of experience in the homeowner's association industry (HOA).
She began her career in the HOA industry as a receptionist, then as an assistant controller and later became a manager. Koester ran a management company in Orange County, California, has experience in a trade organization certifying managers and worked in HOA banking for 12 years.
Cyndi has been an active Community Associations Institute (CAI) member for 35 years. She holds multiple CAI certifications including the highest manager certification, Professional Community Association Manager (PCAM).
In addition, she teaches PCAM classes and has been a CAI national faculty member for 15 years.
Cyndi says, "I love making a client happy and see the end result of a project. There is so much time and energy devoted to HOA and I enjoy seeing their satisfaction. The client's home is their biggest investment."
She adds there are many HOA rules and regulations and her team is creative to ensure the client is happy to live in a HOA community. Going the extra mile and moments where the client appreciates her team's work is what keeps her motivated.