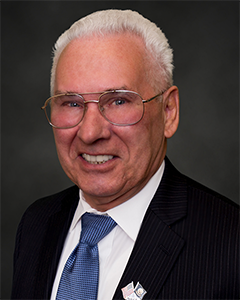 Randy Watkins
Owner
As a United States Navy veteran, Randy Watkins knows what it takes to run a tight ship and how to keep his crew happy. That knowledge, combined with an impressive track record, have helped Randy successfully navigate CAMCO (Complete Association Management Company, LLC.) into its current position as the largest locally-owned and operated Home Owners Association (HOA) management company in Nevada. His leadership and influence have helped position CAMCO as an HOA board's greatest partner.
Randy's success in the military carried over into his career during which he has earned leadership positions with companies including Howard Johnson, Sambo's Restaurants, All-star Inns, Pulte Homes and PCM of Nevada.
In 2008, Randy was appointed by the governor to serve on the Commission on Common-Interest Communities and Condominium Hotels on which he served as both vice-chair and chair before his term ended in 2014.
Randy took on the role of CAMCO's chief executive officer in 2014 and purchased the company a year later. His dedication to the industry is reflected by the multiple national certifications he has earned including the prestigious PCAM certification. He's also a member of the Nevada chapter of the Community Associations Institute (CAI), a director of the Southern Nevada Homebuilders and secretary of the board of directors for CAMEO, a professional organization for community management executives.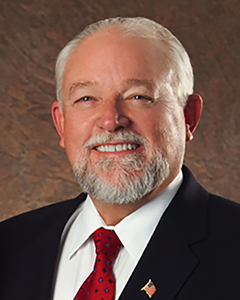 Ken Williams
Founding Member
As part of the reorganization as a result of the sale former owner, Ken Williams will stay affiliated with CAMCO in the role of consultant and Founding Member.
Mr. Williams moved to the Las Vegas Valley in 1982 while serving in the United States Air Force. He was assigned to the Tonopah Test Range with the F-117 Stealth Program. After 20 years of Honorable Service, he retired and began a new career in Recreation Programs at Nellis Air Force Base in the field of Club Management. Shortly thereafter, Mr. Williams was offered a position with Howard Hughes Corporation, Summerlin Division, where he got his first taste of Common Interest Community Management. After one year with the Hughes Corporation, he was offered a position with an up and coming Management Company called CAMCO. The rest is history.
Ken Williams very quickly became the Senior Portfolio Manager for CAMCO and in 2002 was promoted to General Manager. He purchased the company from the founder, Bill Locatelli, on January 1, 2004. At that time, CAMCO had 20 employees and 45 accounts. Today, under Ken's guidance, the company has experienced explosive growth serving Southern Nevada home owner associations.
Awarded top secret clearances during his time in the military, Mr. Williams has long been credited for his high integrity and trust. His principles pervade the company culture. At CAMCO, small accounts are always as equally important as larger accounts. Ken is committed to his Team Members and treats them as he would like to be treated. His Team Member approach is why CAMCO has one of the best employee retention rates in the industry.
Ken Williams is a member of the Better Business Bureau, Las Vegas Chamber of Commerce, Community Association Institute, Southern Nevada Home Builders Association (where he serves as the Chairman of its Hi-Pac Golf Tournament), National Association of Home Builders, and the Nevada Association of Community Managers.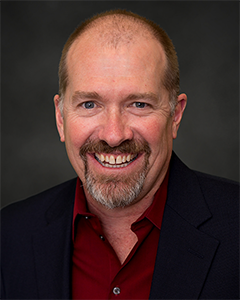 Craig Cloud
Developer Division Manager
Craig Cloud's primary focus with CAMCO (Complete Association Management Company, LLC.) is to serve as a partner for developers by giving them guidance for their day-to-day operations, something that has become his passion since joining the company in 2003.
After graduating from Northern Arizona University Craig's career began as a purchasing agent before he became a real estate agent, which led him into the Home Owners Association industry, where he has thrived and served in many leadership roles.
Craig is a member of the Southern Nevada Home Builders Association (SNHBA) and serves on its golf committee, which works out well since he is known to enjoy a good round of golf in his spare time along with traveling.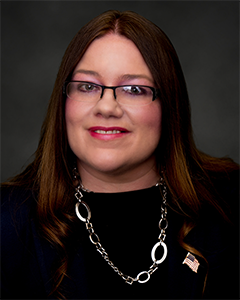 Melissa Williams
Operations Manager
For Melissa Williams the most rewarding aspect of partnering with others is helping them reach their highest potential. It is what drives her not only in her work as operations manager at CAMCO (Complete Association Management Company, LLC), but also in her many community and industry leadership roles.
Melissa serves as a committee member for the Nevada Association of Community Managers (NACM), Community Association Management Executive Officers Inc. (CAMEO), and the Southern Nevada Home Builders Association (SNHBA). She is also actively involved with the Henderson Chamber of Commerce.
Melissa's ability to be a successful community partner can be attributed in part to her being a master graduate of Rapport Leadership International.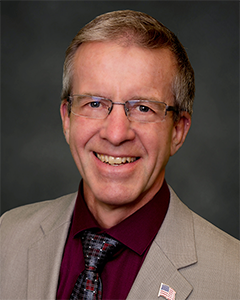 Ken Mayer
Chief Financial Officer
A licensed CPA (Certified Public Accountant) since 2001, Ken Mayer serves as the Chief Financial Officer for CAMCO (Complete Association Management Company, LLC.). He has been in the Community Association industry for more than 10 years and worked for Station Casinos, MGM Resorts International, Bally Technologies, Pulte Homes, and the Howard Hughes Corporation.
Ken also holds a degree in Psychology from Loyola Marymount University. In his spare time, you can find Ken enjoying outdoor activities such as biking, hiking, and camping.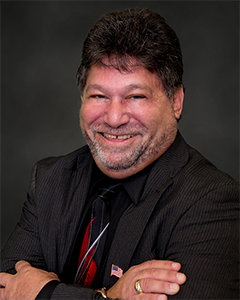 Rand Terkel
General Manager
For Rand Terkel, general manager of CAMCO, creating strong partnerships comes naturally. Working to achieve success with others started in his home-state of Ohio where he attended Beachwood High School and Cleveland State University. It continued when he moved to Las Vegas in 1979 and throughout his career in the retail and food industry and in homeowner association management.
He has been recognized for his leadership skills since starting as a community manager and eventually becoming a certified supervising community manager. In 2009, he was selected Portfolio Manager of the Year by the Community Association Institute (CAI).
In his spare time, Rand serves as a community partner by volunteering his time as a certified mediator for the Neighborhood Justice Center.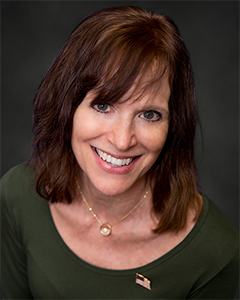 Janice Pritz
Executive Assistant & Human Resource Coordinator
Janice's experience makes her an ideal partner in the realm of home owners associations. As a member of Professional Women in Building and the Community Association Management Executive Officers, Inc. Janice is seen as a thought leader and innovator among her peers.
Her background includes work in hospitality, homebuilding and homeowner association industries and leadership roles with companies like Pulte Homes, Del Webb Community Management Company and PCM of California.
Janice currently serves as CAMCO's executive assistant and human resource coordinator where she assists in all aspects of the company and oversees human resources.
When she's not at work, you'll likely find Janice spending time with her family, taking trips to the ocean or baking up some delicious treats.