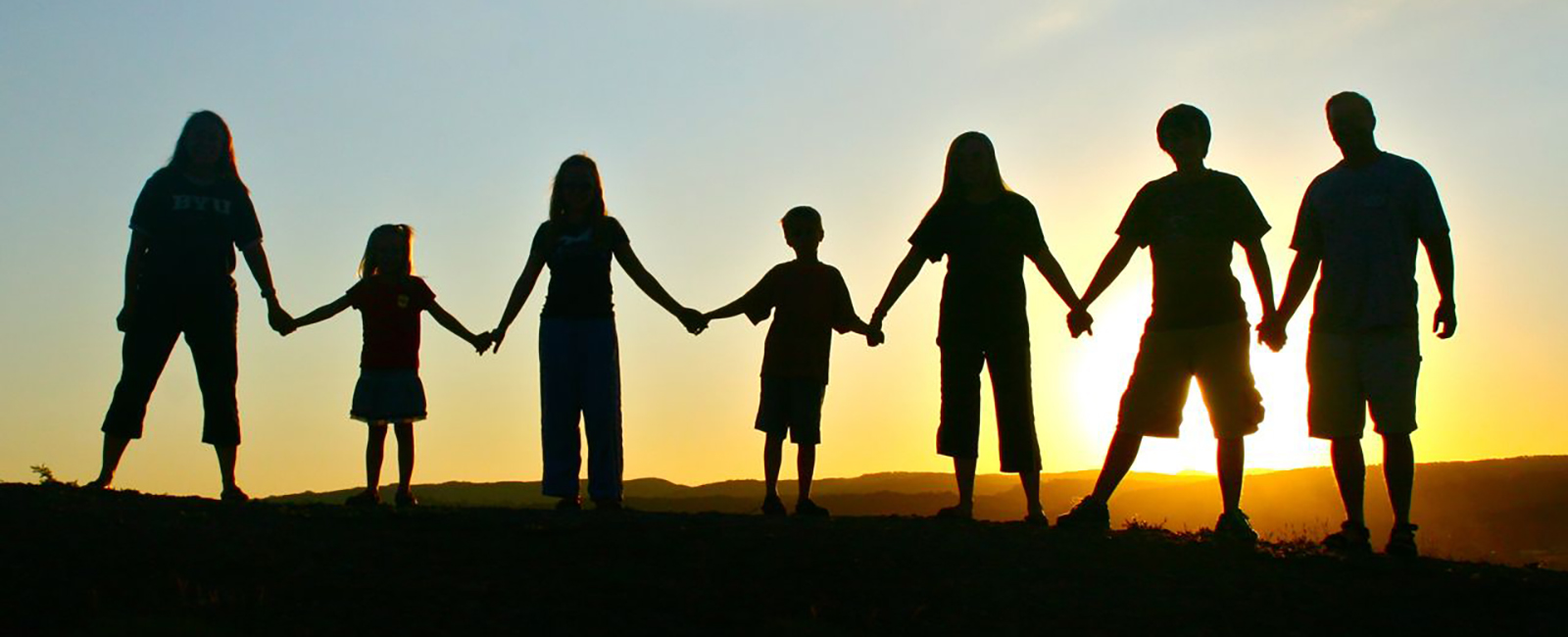 CAMCO
CAMCO is a full-service management company that has provided management services to the HOA industry of Nevada for the past 20 years. Today, CAMCO manages communities throughout Southern Nevada. Our claim to high-quality services is due to the fact that our company is structured quite differently than other Association Management companies.
We have separate and distinct divisions for our services and yet we are an integrated team of highly qualified professional Managers, supported with a diverse and experienced group, comprised of:
Pre-Development Division Manager
Portfolio Division Manager
Supervising Community Association Managers
Community Association Managers, Provisional Managers and Assistants
A CFO (CPA) with full-time accounting staff
A Business Manager to handle company billings to Associations
A Human Resources Manager
A Government Affairs Representative, who interfaces with the Secretary of State and the real estate division
It is our pleasure to serve the needs of all the Associations we manage. Thank you for giving us the opportunity to assist you in building a better community through continued communication and teamwork.
CAMCO is a founding member of the Community Association Management Executive Officers, or CAMEO. This organization is comprised of Association Management Companies striving for better education for managers and Board members, smart legislation in Carson City regarding bills affecting the Common Interest Community Industry, and improved professionalism and distinction within the Industry. Mr. Watkins serves as Secretary on the Board of Directors for CAMEO. He is also a Certified Supervising Community Association Manager.
Our Mission
Management of Homeowners Associations, with their structural and functional diversities, is the greatest challenge in the HOA industry. We at Complete Association Management Company, LLC (CAMCO) have acclaimed achievements in providing high-quality professional management services to the common-interest communities in Clark County, Nevada.
Our mission has been to draw on disciplines such as law, business, accounting, risk management, safety and security, technology, sociology and psychology:
To provide a harmonious and pleasant experience for the members of the community
To preserve, maintain and enhance the value of our clients' property
To pledge diligent attention to Associations' goals
To implement detail-oriented programs with prompt and efficient follow up
To faithfully execute the directives of the Board
To commit to our slogan "we return your calls", registered with the Nevada Secretary of State.
Our History
In October of 1994 William Locatelli, a local Realtor specializing in apartment management, decided that the Home Owener Association Industry was beginning to take off and he wanted to be a part of it. Complete Association Management Company, LLC. is the direct result of that idea.
Mr. Locatelli was known as a great salesman and people person and found that convincing some of his previous clients that were in Real Estate and on HOA boards that converting over to a small family owned business was the right thing to do for their communities. A few years went by and the company grew, but grew relatively slow, so Mr. Locatelli remained in the apartment business while still trying to grow the organization.
In October of 1998, CAMCO hired Ken Williams to help with growth and management. Mr. Williams had been employed with the Howard Hughes Corporation when Mr. Locatelli first approached him. He was offered an opportunity to help grow a company from the ground up. At that time, the organization had ten (10) homeowners associations. With Mr. Williams help and the support of several local developers in the valley CAMCO grew very rapidly. In 2002 Mr. Williams was promoted to General Manager.
In January of 2004, Mr. Williams purchased CAMCO from Mr. Locatelli. At that time the organization had grown to forty five (45) accounts. With the guidance of Mr. Williams, a program that centered around longevity and retention as well as several local and national developers, CAMCO is now one of the largest family owned Community Association Management Companies in Nevada. Mr. Williams attributes this success to taking care of his staff and loyalty to the developers that build the homeowner associations in the valley.
In June of 2015 Mr. Williams sold CAMCO to Randolph Watkins who continues to operate CAMCO as a local family owned business.
Community Outreach
HomeAid Southern Nevada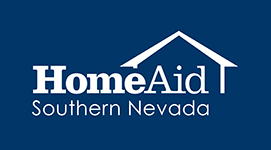 Founded in 2004, HomeAid Southern Nevada's mission is building new lives for Southern Nevada's homeless through housing and community outreach. This mission is carried out through care days, education and awareness in the community and shelter projects. The HomeAid Southern Nevada chapter is sponsored by the Southern Nevada Home Builders Association (SNHBA). Since opening its doors, more than 100,000 square feet have been renovated, and more than 1,500 homeless children and adults have been served through the great work of countless builders, trades, sponsors and volunteers involved with HomeAid Southern Nevada. For more information or to volunteer, visit www.homeaidsn.org, call 702.794.0117 ext 100, follow on Facebook or Twitter.
Nevada Residents Raised More than $285,000 to Support the Fight Against Breast Cancer

Las Vegas, Nevada – October 1, 2011 – Today, the American Cancer Society announced that more than $285,000 was raised at its 12th annual Making Strides Against Breast Cancer® of Las Vegas event on Saturday October 1, 2011 at the JW Marriott Las Vegas Resort and Spa. More than 6,000 dedicated community members participated in this inspirational 5K walk to honor and celebrate breast cancer survivors, educate women about the importance of early detection and prevention and raise money to fund lifesaving research and support programs to further the progress against this disease.
The American Cancer Society uses the money raised at Making Strides events to fund lifesaving breast cancer research, provide up-to-date breast cancer information, ensure all women have access to breast cancer screening and treatments – regardless of income – and to provide services that improve the quality of life for patients and their families.
Sponsors of this year's Making Strides event included: Kahunaville, Target, UnitedHealthcare, 97.1 The Point, The CW Las Vegas, La Buena 101.9, Estrella TV, Walgreens, My LVTV, Las Vegas Review-Journal, El Tiempo, McCarthy Heart Hats, JW Marriott Las Vegas Resort and Spa.
For more information about Making Strides Against Breast Cancer and other American Cancer Society breast cancer programs, call 1-800-227-2345 or visit www.strideslasvegas.com.
The American Cancer Society saves lives by helping people stay well by preventing cancer or detecting it early; helping people get well by being there for them during and after a cancer diagnosis; by finding cures through investment in groundbreaking discovery; and by fighting back by rallying lawmakers to pass laws to defeat cancer and encourage communities worldwide to join the fight. As a result, more than 11 million people in America who have had cancer and countless more who have avoided it will be celebrating birthdays this year. To learn more about us or to get help, call us anytime, day or night, at 1-800-227-2345 or visit cancer.org.
______________
Ryland Homes' (Now Cal Atlantic) back-to-school event provided lots of supplies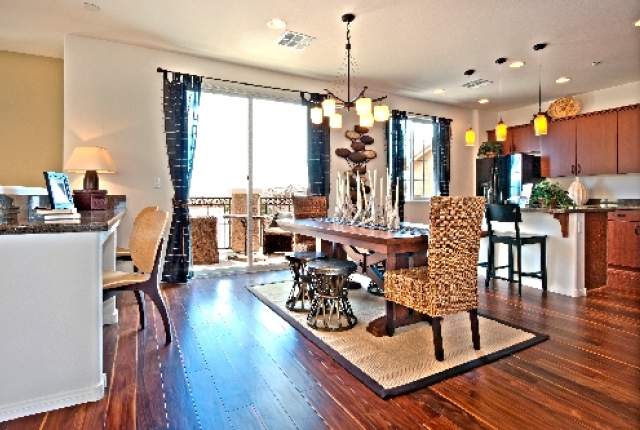 As reported in the Las Vegas Review Journal September 10, 2011
Ryland Homes welcomed the new school year with a recent event that garnered hundreds of school supplies for at-risk students in the Clark County School District.
"Our sales centers were home to our first school supply drive, and we were fortunate to receive hundreds of donations from the community," said Randy Char, vice president of sales and marketing for Ryland Homes. "One of our community management associations, CAMCO, also took the initiative to put together backpacks filled with supplies for these needy children."
CAMCO PRIVACY POLICY
This policy explains what CAMCO will do to keep information about you private and secure. We want you to know how we manage that information to serve you.
What information do you have about me?
To provide services and to help you meet your needs, we have information about your transactions with us. For example, your account balance information, your home address, etc. We do not collect information from other sources and do not report to credit bureaus.
How do you safeguard information about me?
We take a number of steps to protect the privacy of information about you. Here are some examples:
We keep information under physical, electronic and procedural controls that comply with or exceed governmental standards.
We authorize our employees, agents and contractors to get information about you only when they need it to do their work for us.
We require companies working for us to protect information. They agree to use it only to provide the services we ask them to perform for us.
What is the refund/cancellation policy?
There are no refunds. You may cancel by emailing orders@camconevada.com before the order is processed.
This Policy applies to current and former customers. The privacy policies posted on our website (www.camconevada.com) apply when you use this site. Please contact us if you see any personal information on our website that you believe is incorrect. This policy is effective July 1, 2006.
Frequently Asked Questions
General Association Questions
What is a Homeowners Association?
Homeowners Association (HOA) is a generic term used to describe residential developments in which each owner is bound to a home owners association by a set of governing documents that require adherence to a set of rules and the payment of assessments. These developments are also known as Common Interest Communities. The money collected in assessments is used for the operation of the association. Membership is automatic when a unit is purchased. HOAs are not voluntary organizations.
How does a Homeowners Association Operate?
Some people call Homeowners Associations the most representative and responsive form of democracy found in America today. Residents of a community freely elect their neighbors to serve on the Board of Directors of the community. Numerous other owners serve on committees to help with special tasks as they arise. These are volunteer leaders who meet regularly to discuss pertinent details about running their community. The process is comparable to a town council meeting.
What are the Advantages of Living in a Homeowners Association?
There are many advantages. The community usually features attractive combinations of well-designed homes and landscaped open spaces. The houses may even cost less than traditional housing due to more efficient use of land; parks, pools and other amenities, are often too expensive for you to own alone. Also, as an Association member, you will have a voice in the Association's decisions, especially if you become involved as a member of the Board of Directors.
General Homeowner Questions
How does CAMCO, the management company, handle issues and complaints?
Complaints should be submitted in writing. You can do this by regular mail to CAMCO, PO BOX 400518 LAS VEGAS, NV 89140. If you wish, you may also fax your complaint to our office at (702) 531-3392, or you may e-mail a member of your Management team directly. Please be sure that your complaint has the name of the Association, states the problem clearly, identifies the offending homeowner, and includes the date(s) of the offense(s). All complaints are kept in the strictest confidence.
Why can't I get the names, addresses, and phone numbers of my Board of Directors? Don't they work for me?
Your Board of Directors makes decisions for your Association; however, they volunteer for these positions and receive no money for the jobs that they perform. CAMCO represents the Board and your Association, which entails being a contact for all communications addressed to the Board. Also, legally we are not allowed to give out personal information of any homeowner, including your Board of Directors. However, we can pass along a request from a homeowner asking that a Board member contact them.
How do I dispute a fine?
Place your concerns in writing and send your request to your community management team and they will forward it to be reviewed by the Board of Directors. You will receive a response within 10-14 days after the board reaches a decision, which is accomplished in a monthly or quarterly Executive Board Session.
How do I request a hearing in front of the Board of Directors?
Place your request in writing and CAMCO will submit your request to the Board; you will be scheduled and will receive notice of the date, time and place of your hearing, which is normally at the next Board meeting. You will have the opportunity to speak privately with the Board during your scheduled hearing time.
I'd like to start external projects on my home, such as installing desert landscaping, building a shed, etc. Are there any requirements/guidelines?
Any exterior modifications or additions to your home or any structural changes must have prior written approval from your Architectural Review Committee. For information, applications and further details, contact a member of your Management team here at CAMCO. Please note that you should not schedule any construction work or purchase any equipment until written approval has been received.
Where can I obtain a copy of the Architectural Submittal Form?
You can log into your Homeowners Association website at www.camconevada.com to obtain the form. You can also call 702-531-3382 and request one to be mailed, e-mailed, or have a copy ready for pickup.
How long does it take for an Architectural Form to be approved after it has been submitted?
It can take anywhere from 30 to 45 days upon receipt by the Board or Committee. It depends upon the governing documents for your community, the complexity of the request and how often the volunteer Committee or Board meets.
How do I change my mailing address?
Your change of address must be in writing and signed by the owner of the property. You can either e-mail, fax, go online through our website or send it via regular mail to the attention of the Accounting Department.
How can I obtain a gate key, gate card, remote or pool key? Who do I contact if I want to update my personal/gate information?
Homeowners need to submit their request in writing or can call 702-531-3382 and speak with a member of the Management team assigned to your account. A form may need to be completed, and you will be advised of the procedure for your community.
Can I use my cell phone for the gate?
Most directories can use cell phones but sometimes you may need to be on the property to invite your guests in. Long distance numbers are not compatible with most of the systems.
How can I rent the clubhouse? Is there a deposit? Is it refundable?
You can rent the clubhouse by contacting a member of your Management team and filling out the necessary forms. Yes, there is a deposit that varies with the different communities; the deposit is refundable, providing there is no damage and everything is left the way it was.
What steps do I need to follow if I want a family member or property management company to call and find out information about my account?
Your request must be in writing and signed by the owner of the property. Please list the individuals who have permission to act on your behalf. You can e-mail, fax, or send it via regular mail to the attention of the Accounting Department.
Courtesy of Community Associations Institute
Homeowner Accounting Questions
When will I Receive a Statement?
Statements are sent to a statement company for printing on the 5th, 10th or 15th of each month, depending on the time the Board has decided. The statement company has a two to three day turn around. A few things remain constant with statements:
Quarterly Associations are billed in January, April, July and October
Semi-Annual Associations are billed in January and July
Annual Associations are billed in January.
What do I do if I have not received my statement?
If you have not received your statement by the time prescribed above, you may either send payment with your account number/property address noted on your check to: Name of Association, c/o CAMCO, PO Box 400518, Las Vegas, NV 89140 or you may email Dawn Alexander to receive a copy of your statement. Please note: Although you may not receive a statement, payment is due on the 1st of the month. Statements are a courtesy and should be treated as such.
I have sold my home and am still receiving statements. Why?
Generally, when selling your home, it is a good idea to inform the title company that you are part of a Homeowners Association and give them our name and address. If you are still receiving statements, this is an indicator that we have not received the information necessary to change your account information to the new owner – we get this information from the Title Company. Please contact Dawn Alexander if it has been over one month since you have sold your home and are receiving statements.
Where do I send my payment if I am using on-line banking or a third party company?
If you are using on-line banking or any other third-party payment facility, you send your payment to the same address as supplied on your statement:
HOA Name
c/o Bank of Nevada
PO Box 93627
Las Vegas, NV 89193
How do Automatic Payments work?
Payments will be taken out of your bank account between the 1st and the 5th of each month. Because of the large amount of homeowners currently enrolled, we are unable to vary the date. If you are in a quarterly, semi-annual or annual association, the funds will be taken the month that assessments are due. To cancel: you must provide written documentation that you want to cancel autopay – even if you sell your home. It is impossible for us to keep track of sales throughout each community.
If I have lost the copy of the Association documents I received at my closing, how do I obtain another copy?
All requests for documents, resale certificates can be purchased online at our website, www.camconevada.com
I have lost my Association Assessment statement or coupon book, where do I send my payment?
Payment should be sent to the lockbox:
HOA Name
c/o Bank of Nevada
PO Box 93627
Las Vegas, NV 89193
CAMCO names Beverly Eickmeyer portfolio division general manager
LAS VEGAS – Oct. 30, 2017 – PRLog — CAMCO, a management services company serving community associations in Nevada, named Beverly Eickmeyer portfolio division general manager. Read More…
CAMCO launches North Division with Norm Rosensteel as President
LAS VEGAS – Sept. 12, 2017 – PRLog — CAMCO, a community association management company that has provided management services to the HOA industry for more than two decades, is expanding into Northern Nevada. Read More…